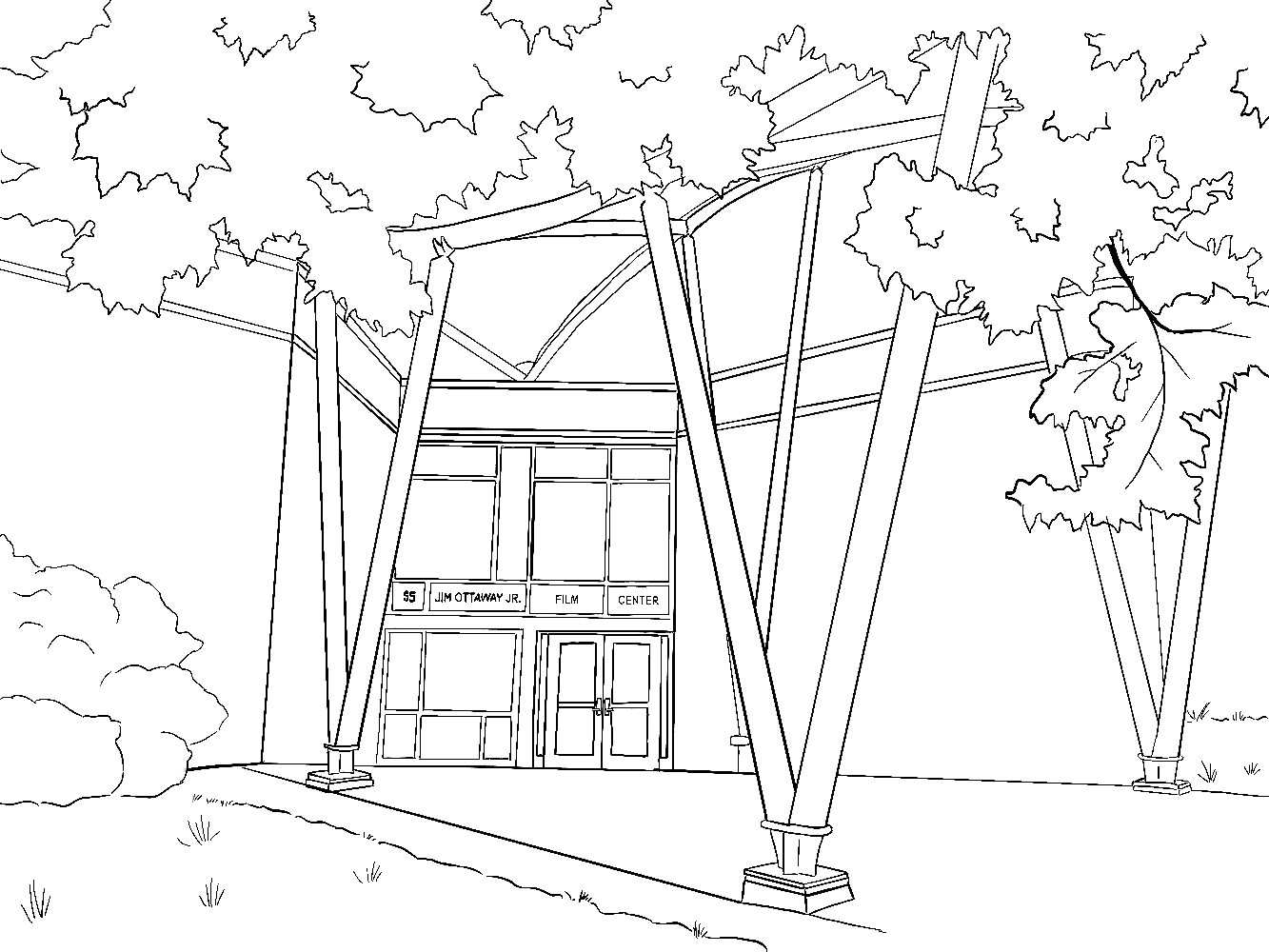 The Jim Ottaway Jr. Film Center
The Jim Ottaway Jr. Film Center houses a 110-seat theater equipped with 16mm, 35mm, and 4K digital projection; performance space with digital projection capabilities; shooting studio; computer lab with current Adobe editing software; darkroom; two seminar/screening rooms; editing suites for sound and video; studios for seniors; and a film archive. Visiting artist talks, screenings, symposia, and other public events are regularly scheduled in the theater. For production classes, students take advantage of the resources of the equipment room and have access to the various workrooms. The program also has an in-house media collection that consists of features, documentaries, experimental films, and past Senior Projects.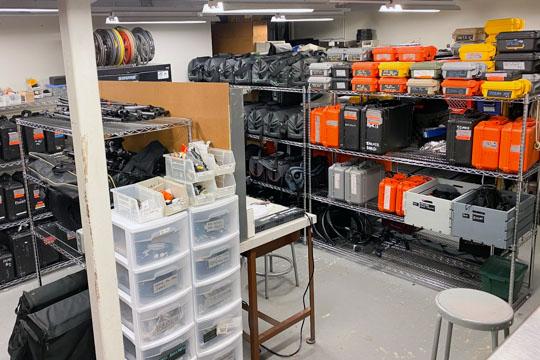 Equipment Room
Phone: 845-758-7563
Email: [email protected]

The equipment room is located on the first floor of the Jim Ottaway Jr. Film Center in room A127. It is a free equipment rental facility for Film & Electronic Arts majors and students who are currently enrolled in the program's production courses.

Equipment available includes: HD, 4k and film cameras, digital audio recording devices, tripods, digital and analog monitors, professional light kits and track dollies. The equipment room—which is staffed by student workers under the supervision of the technical director, Marc Schreibman—strives to be a safe, helpful and constructive environment for both the students and faculty as well as help to support all of the needs of the Film & Electronic Arts program.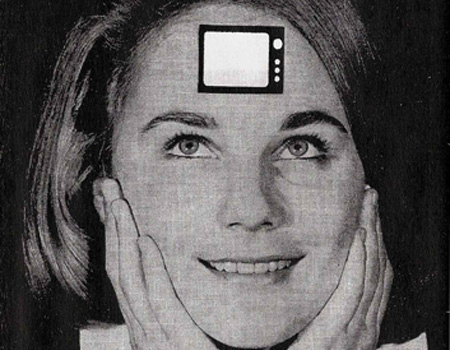 The Joanie4Jackie Archive
The Joanie4Jackie Archive (formally known as "Big Miss Moviola") was an alternative distribution system/dialogue for women created by videomaker Miranda July in 1995. It was billed as "a challenge and a promise" for all women who wanted to distribute their own work and see other film/video. Skill level—formal or otherwise—was irrelevant. All women were encouraged to send a tape to July. In return she would send a VHS "chain letter," consisting of the submitted work and 19 film or video pieces by other women. In 2003, July gave the project, along with all of its herstorical ephemera, in its entirety to Bard. The collection consists of over 200 videos, fanmail, posters, zines, and letters, all produced by women. Joanie4Jackie exists now as a student-run club, working to properly archive the collection, bring women artists to speak and show work, and have archival screenings of past chain letters.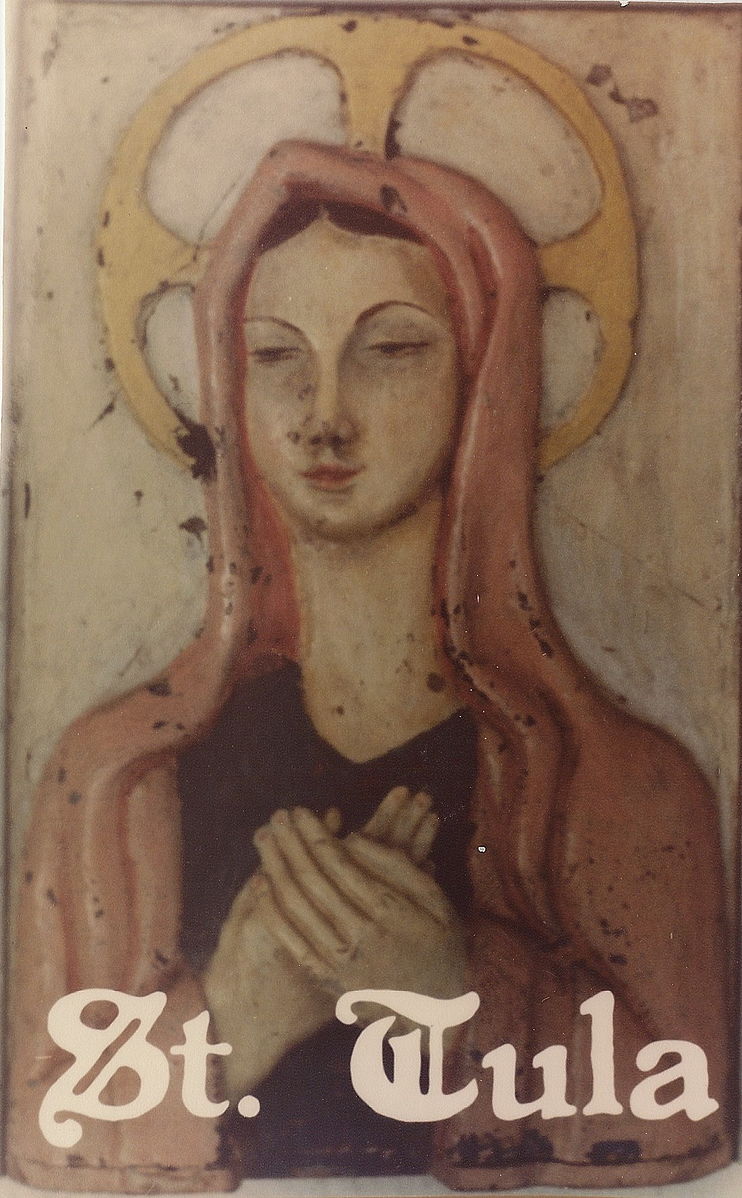 The St. Tula Film Society
The St. Tula Film Society was reestablished in 2010 by students in the Film and Electronic Arts Program to encourage viewership and criticism of past and current student work. The society holds screenings twice a month: the first screening consists of films from former Bard students whose works are in the archive, the second screening is devoted to showing current student work. All films are welcome, including works in progress—all are equal in the eyes of Saint Tula. Adolfas Mekas, an avant-garde filmmaker and former professor of film at Bard, initiated Saint Tula in the 1970s to encourage his students to become involved in each other's projects. The mission is the same 40 years later.